Ready to learn about the future of sustainable mobility?
Insights from EV drivers across Europe
An overview of environmental considerations
Conventional driving vs electric driving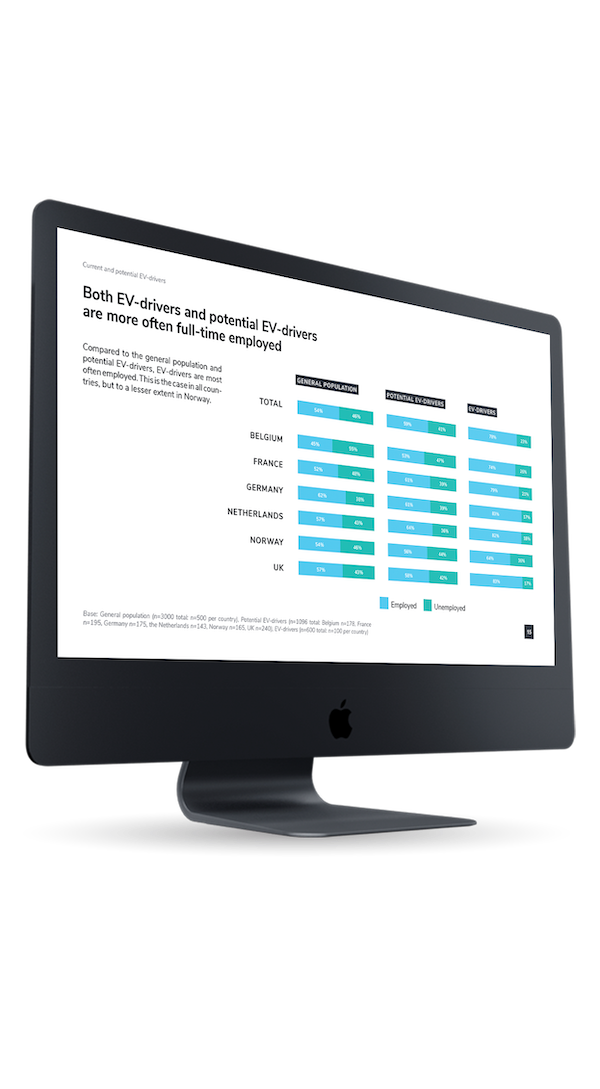 As electric vehicles are embraced across the globe, we take a look at the current state of sustainable mobility and what it could look like in the future based on the opinions of drivers.
Ready to get up to speed on the electric mobility revolution?
Simply fill out your details to download